Lingerie Football League
Krystal Gray and Melissa Anne Teixeira, aka Hemi Girl, have been in the headlines of blogs a lot lately.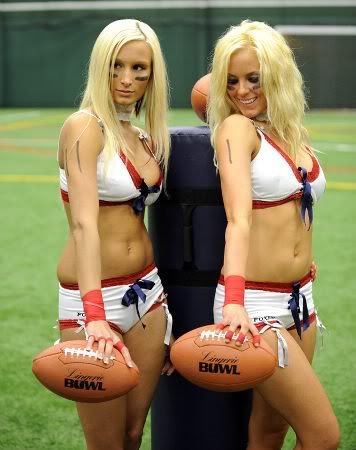 From a war of words over Lingerie Football, to the interesting idea of a pudding wrestling match, Krystal Gray and Hemi Girl are the stars of the next great media cat fight. Busted Coverage has done our best to stir the pot, but now, we ask our readers to decide who is hotter:
Krystal Gray or Hemi Girl???